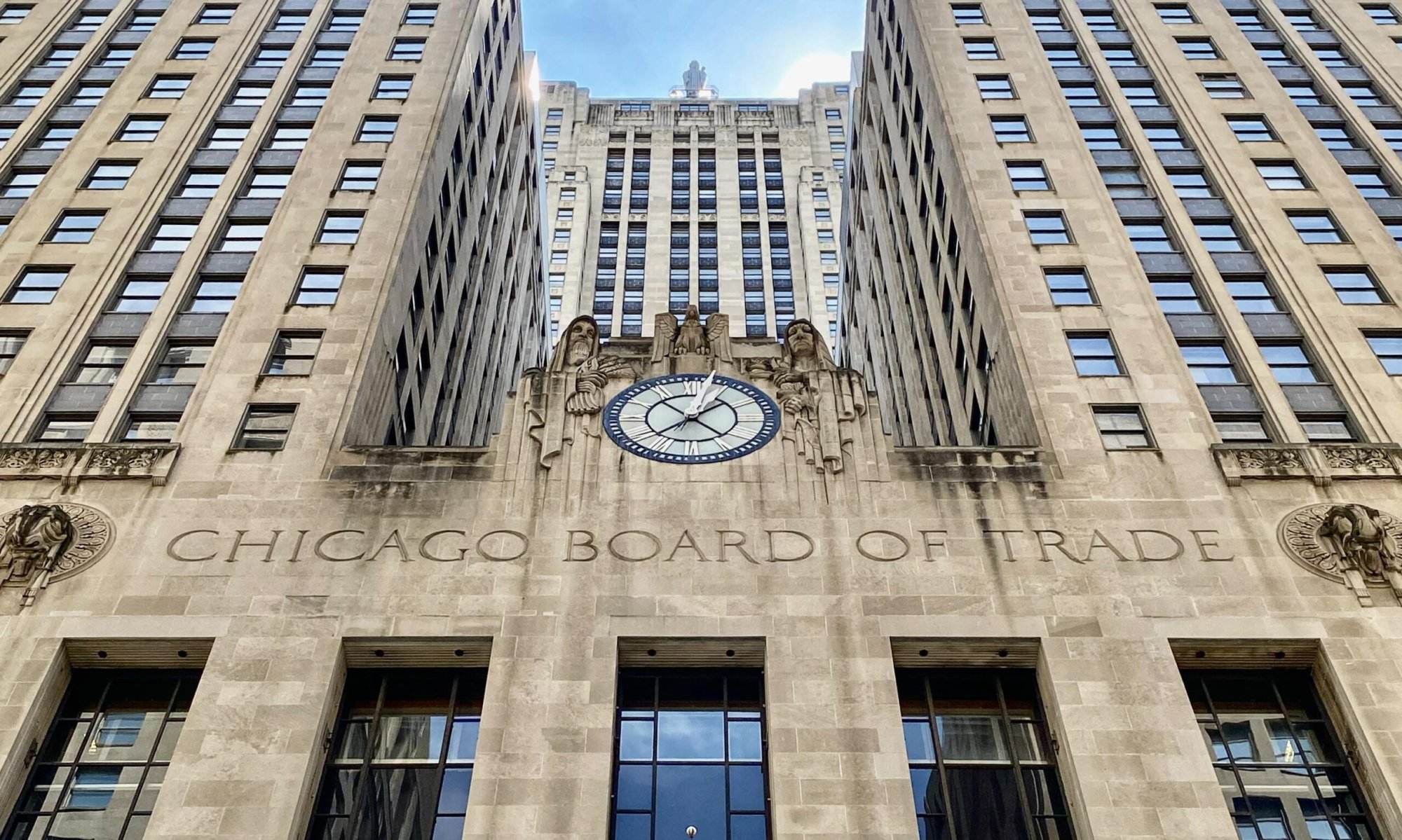 CHICAGO ART DECO MADNESS
Chicago's Loop is home to some of the city's most perfectly preserved Art Deco architecture designed during the Roaring 20s.
Meet in front of 231 S. La Salle (Wintrust Bank Building)
Tour ends at Hampton Inn – North Loop – 68 E Wacker Place
See 7 stunning Art Deco buildings, all masterpieces in their unique & individual ways, as well as 4-5 other notable properties and outdoor sculptures on this fun and fabulous walk of Chicago's Financial District and parts of the North Michigan Avenue corridor. Your tour guide, interior designer, and historical architecture guru Ronnie Frey will paint a picture you'll not soon forget of life in the Roaring 20s, which celebrated modern life in the New Machine Age.
Note: This tour is approximately 1.25 – 1.5 miles in length. When possible, certain stops will include brief tours of the lobbies, but some of the interiors may be closed on certain days. On those days you will be presented with a photographic tour of the interiors including photos taken by Ronnie as well as historic photos garnered from various historic preservation websites.
See you out on the trail!
LEGAL NOTICE
Frey Design, LLC., assumes no responsibility and hereby disclaims any legal or other liability for any personal injury, death, property damage, error or omission, or any other loss, damage, accident, delay, inconvenience, or irregularity occasioned by any individual's and/or entity's contemplation of, or participation in, any of the walking tours offered by Frey Design, LLC. This provision also applies to the cancellation or rescheduling of such tours by Frey Design, LLC due to inclement weather or emergencies. Frey Design, LLC takes every effort to ensure that the information contained in its promotional materials is correct. Please be aware that this information may unintentionally become out of date or inaccurate.
Learn about the stunning lobby and other areas of the Chicago Board Of Trade Building and hear about the extraordinary exterior architectural ornamentation.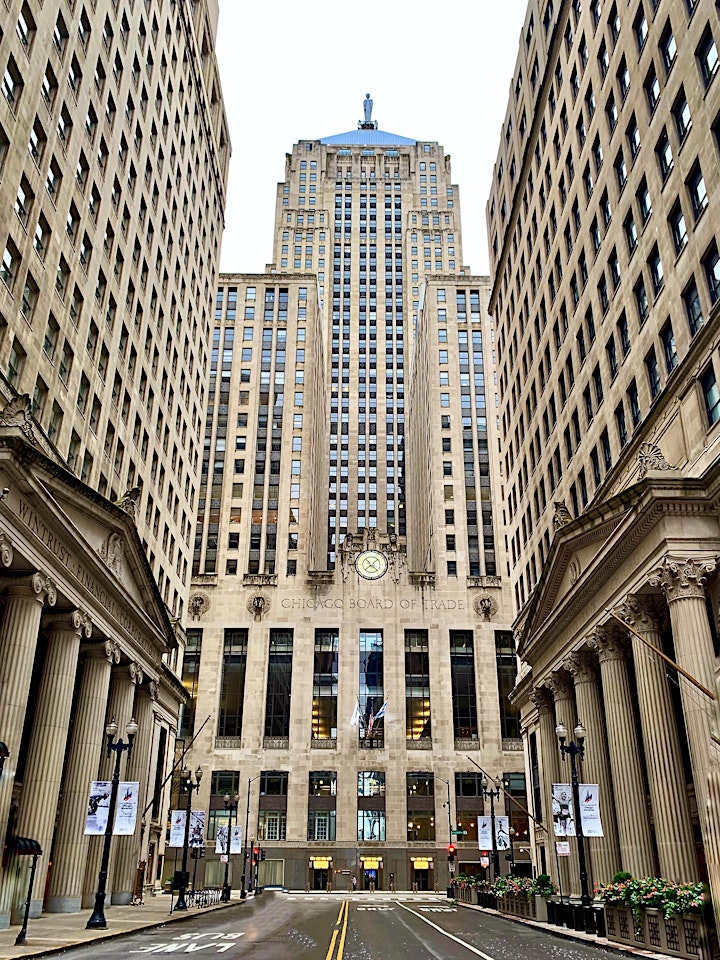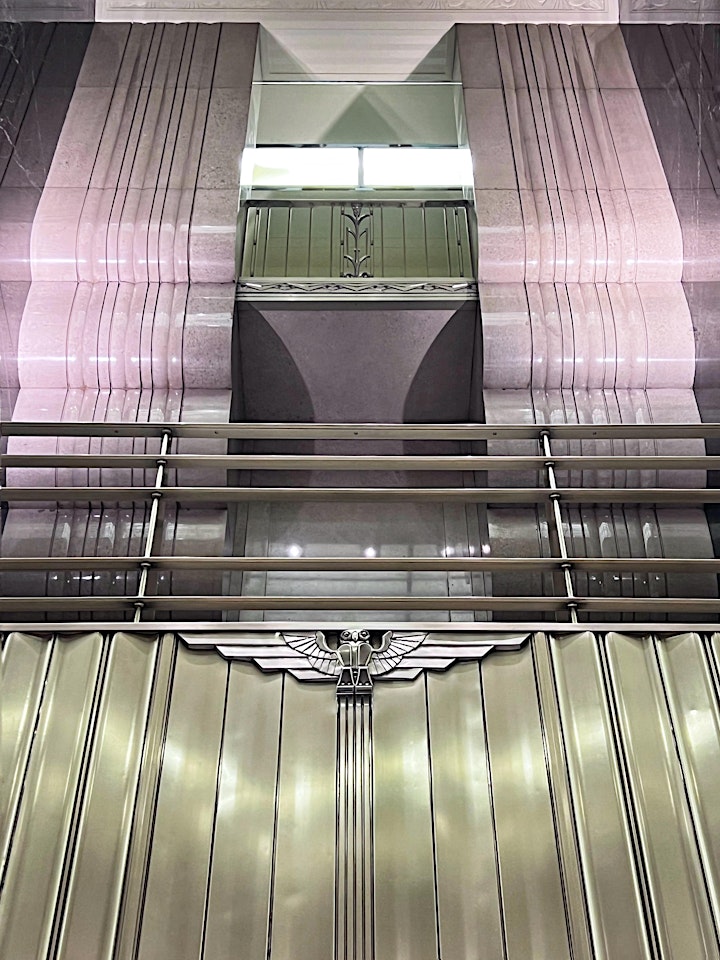 Experience the Deco-styled, multi-level arcade of the Field Building, stretching between LaSalle and Clark Streets in the Financial District – where the Deco mailboxes match the Deco building. Learn about the differences between Art Deco and Art Moderne styles.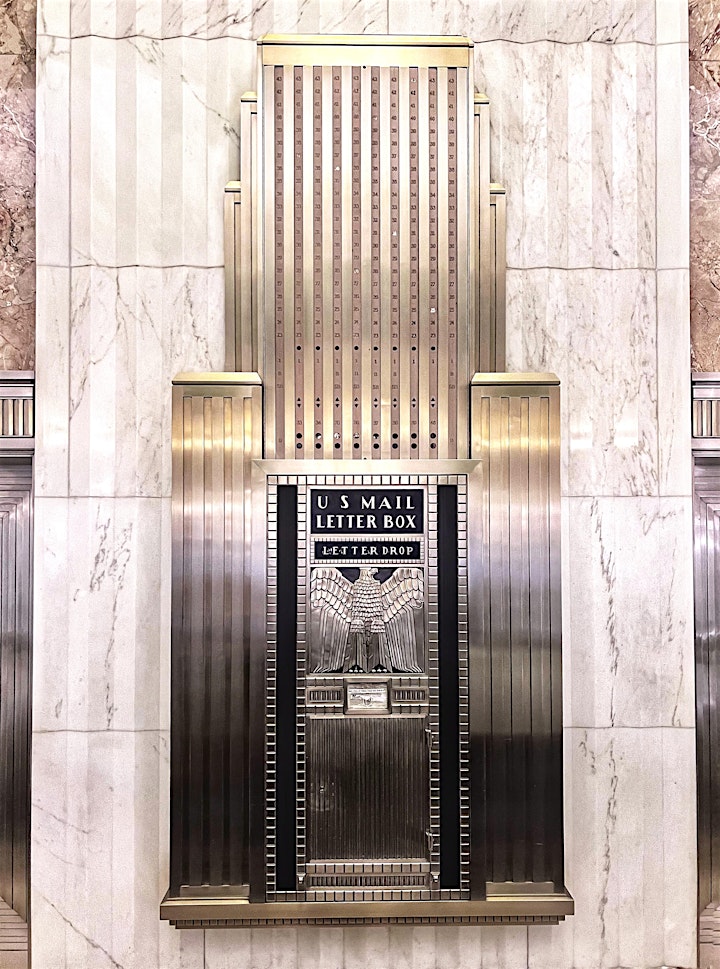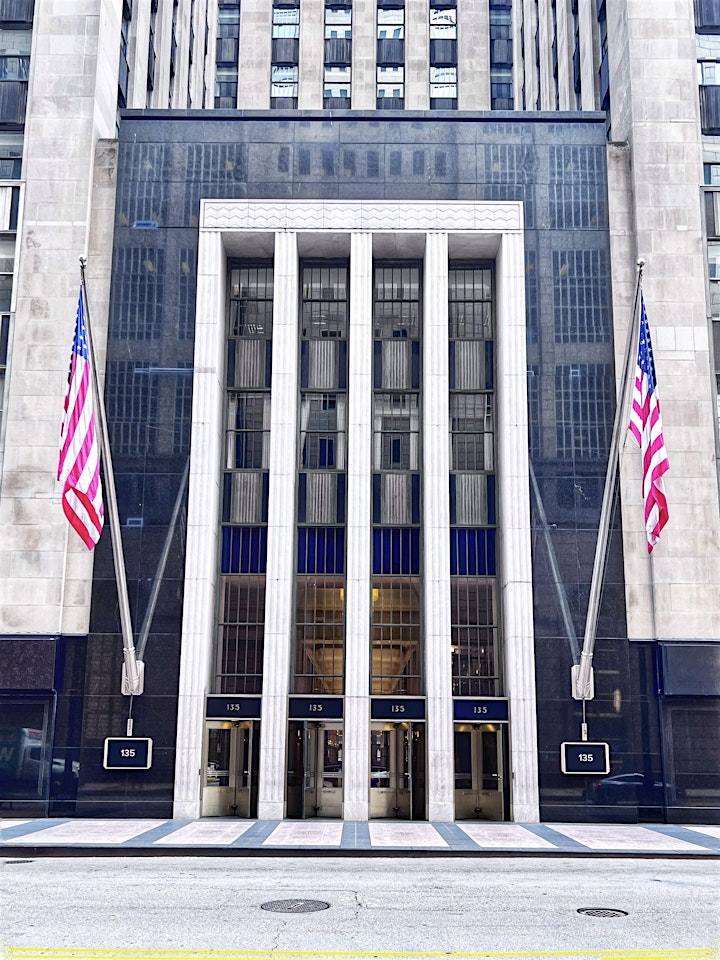 View and learn about the amazing Deco-styled limestone panels on the One North LaSalle Building, executed by the famous & highly awarded French sculpturist, Leon Hermant.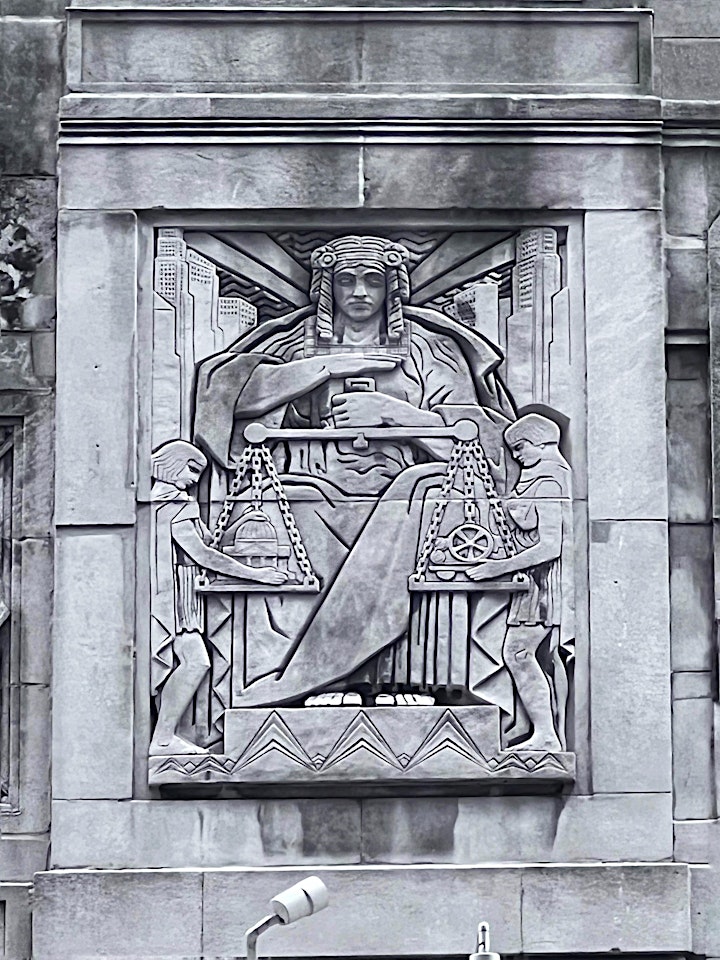 Experience the fabulous and ostentatious lobby of One North LaSalle, a 49-story Art Deco skyscraper built near the presumed site of René-Robert Cavelier, Sieur de LaSalle's 17th-century camp.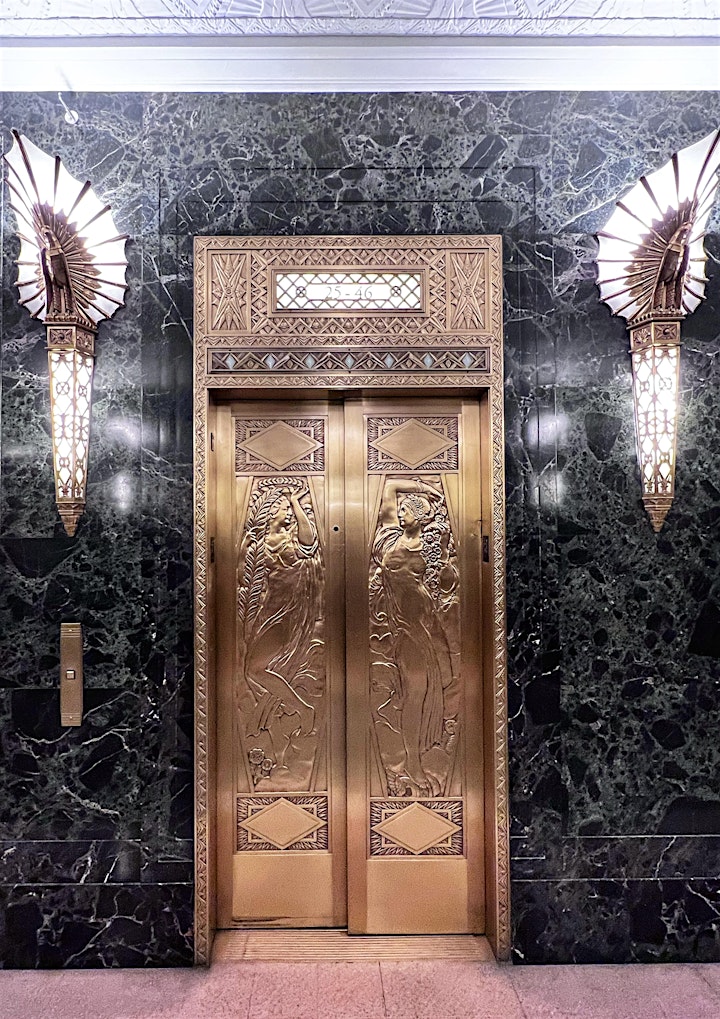 The Carbide & Carbon Building is one of Chicago's most treasured Art Deco gems, complete with a 10-karat gold leaf finial, green terra cotta/black marble exterior, and other fantastic details from the Roaring 20s era.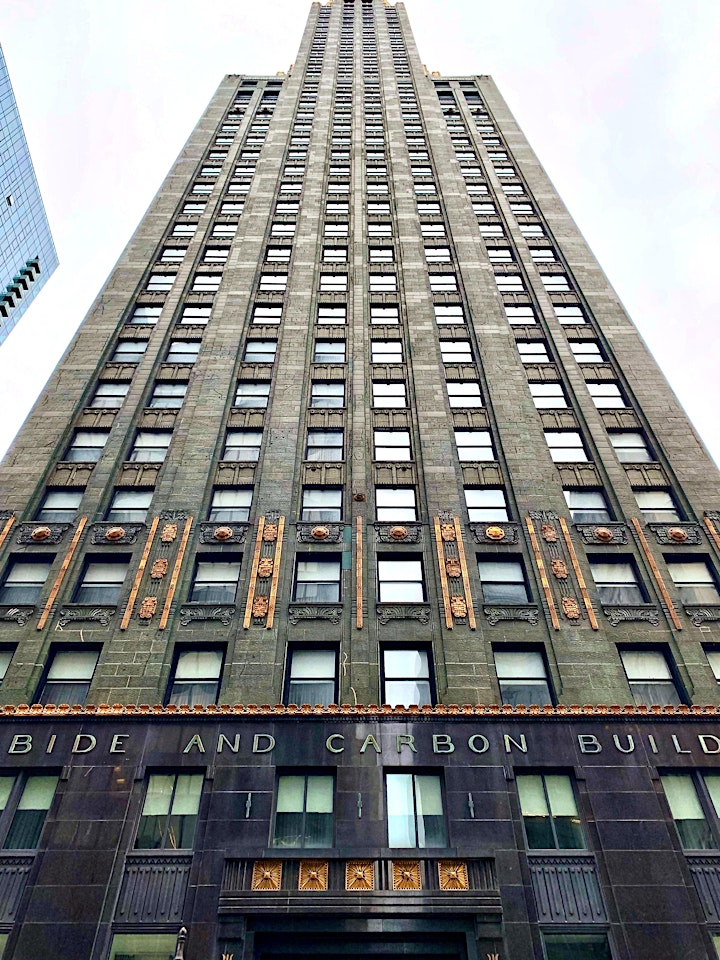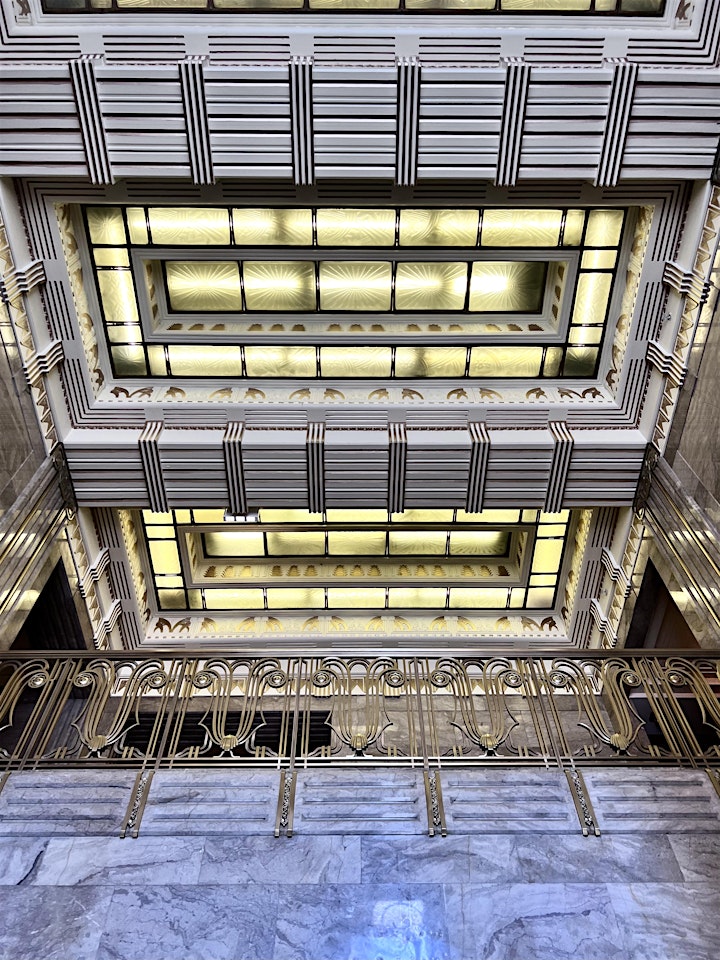 Get the story behind this enormous, 20-foot x 30-foot, transcontinental highway map of the United States in the Chicago Motor Club Building, painted in 1928 by John Norton.