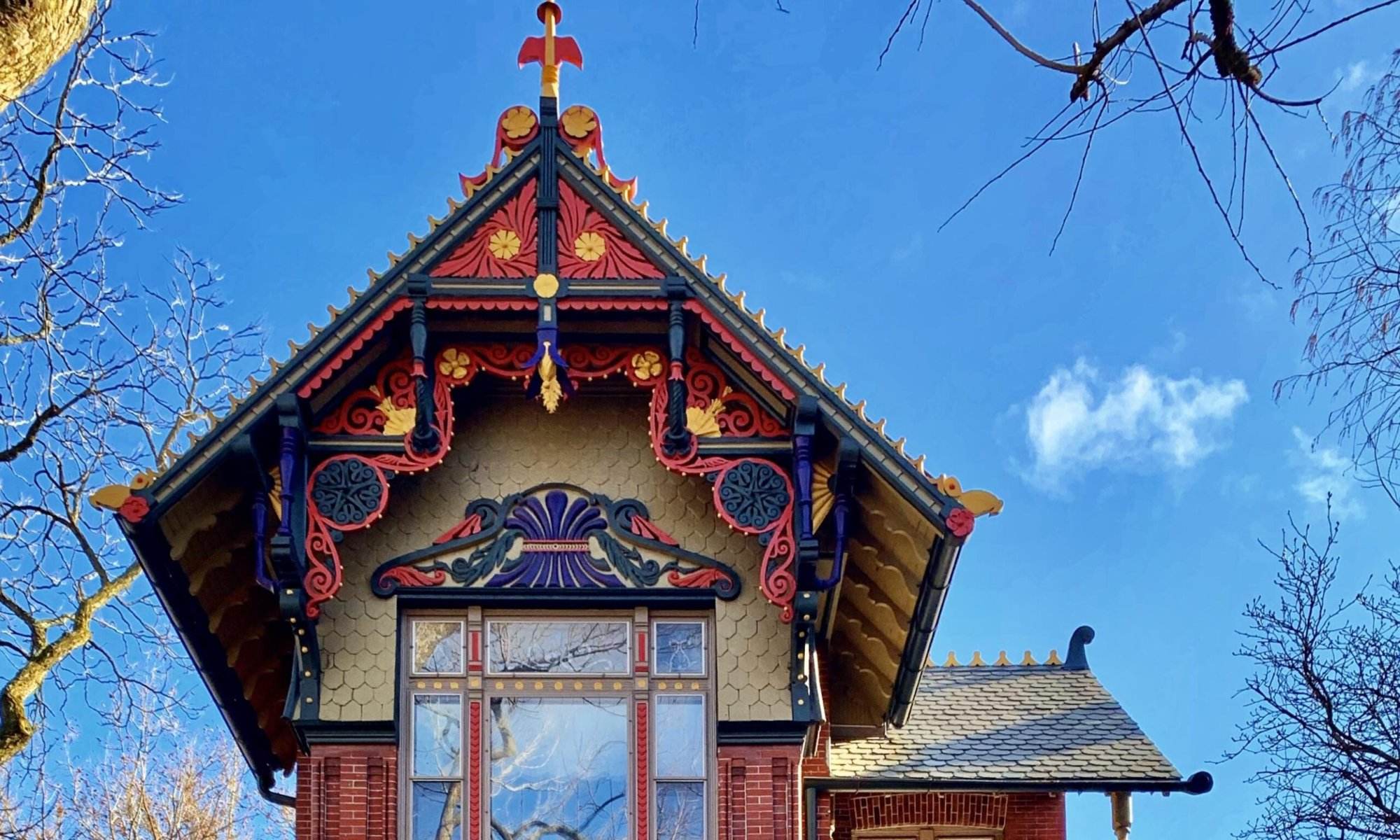 HISTORIC HOMES, COTTAGES & BUILDINGS OF WICKER PARK – WALKING TOUR
See 40+ Stunning Chicago's Workers Cottages – A Chicago Architectural Vernacular Of The Late 1800's – PLUS MANY MORE HISTORIC PROPERTIES
"Chicago has faced its fair share of adversity in its 184-year history, but the city has always risen from the ashes, both literally and figuratively. Its most remarkable renaissance came in the wake of the Great Chicago Fire of 1871. The inferno killed 300 people, left another 100,000 homeless, and cost a jaw-dropping $222 million (equivalent to $4.7 billion in 2020), but it also gave birth to a beautiful new city, built with brick and better than ever. 
Sadly, one iconic building style, the workers cottage, which flourished both before and after the Great Fire, has recently been falling victim to urban developers whose visions just don't jive with historic lot sizes or bygone architectural styles. As demand grows for apartments and other higher-density housing, many of these humble dwellings are at risk of being razed." -bobvila.com
This tour will show you many of these delightful cottages and the different styles they were designed and constructed in. Plus you will hear about some fascinating Chicago history that dates back 150 years and beyond!
NOTE: This is a 2 hour, three-mile walking tour so not suitable for most children under 13 or adults with health issues.
LEGAL NOTICE
Frey Design, LLC., assumes no responsibility and hereby disclaims any legal or other liability for any personal injury, death, property damage, error or omission, or any other loss, damage, accident, delay, inconvenience, or irregularity occasioned by any individual's and/or entity's contemplation of, or participation in, any of the walking tours offered by Frey Design, LLC. This provision also applies to the cancellation or rescheduling of such tours by Frey Design, LLC due to inclement weather or emergencies. Frey Design, LLC takes every effort to ensure that the information contained in its promotional materials is correct. Please be aware that this information may unintentionally become out of date or inaccurate.
Notable Historic Property: The John Raap Home
Learn about the fascinating history of this stunning example of Second Empire architecture and the history of this home, which involves murder, among other things.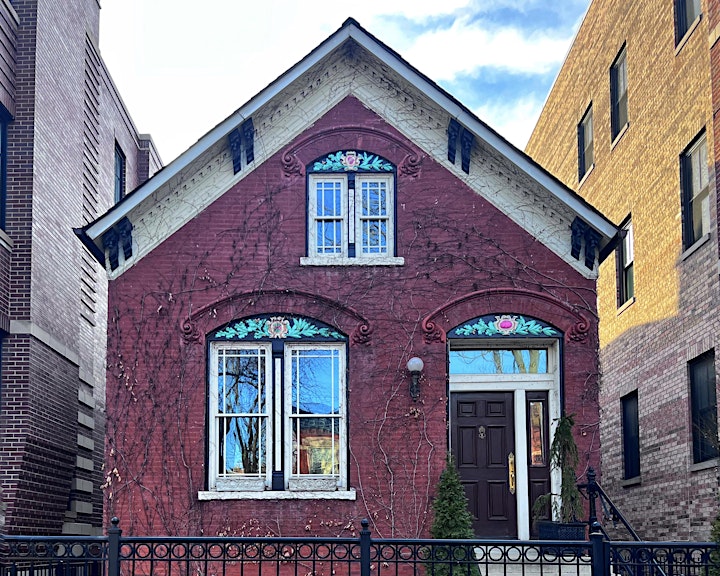 Workers Cottages: See this cottage plus many more!
Hear all about the fascinating Chicago and United States history behind these darling cottages in the city.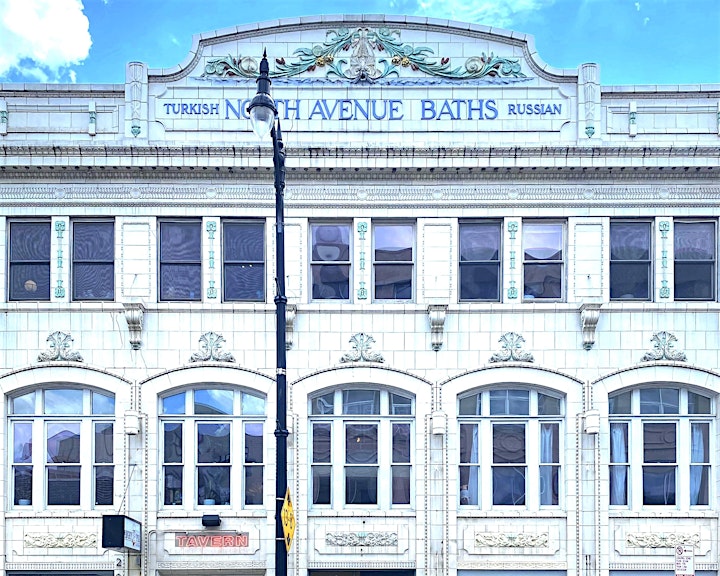 NOTABLE HISTORIC PROPERTY: Turkish Baths on North Avenue
Hear about how buildings like this one changed the face of personal hygiene in America, specifically the practice of bathing.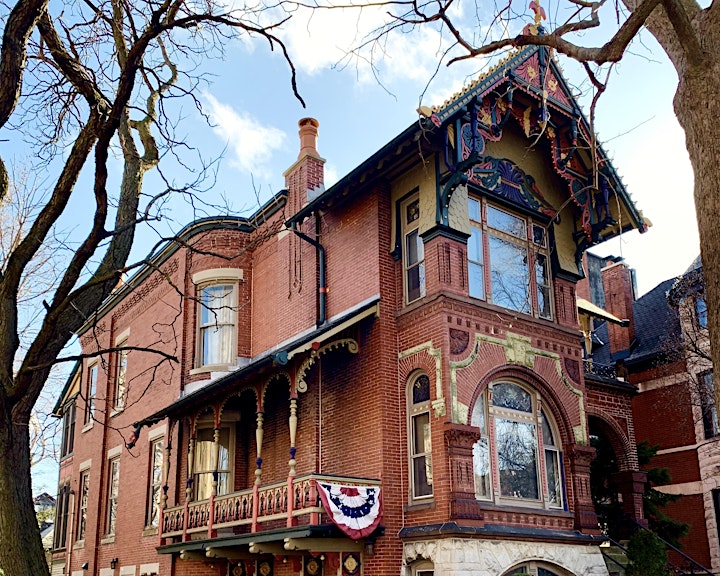 NOTABLE HISTORIC PROPERTY:
Home of Herman Weinhardt, president of the Niemann and Weinhardt Table Company
Hear about the history of this quirky home that is one of the most photographed homes in all of Chicago.