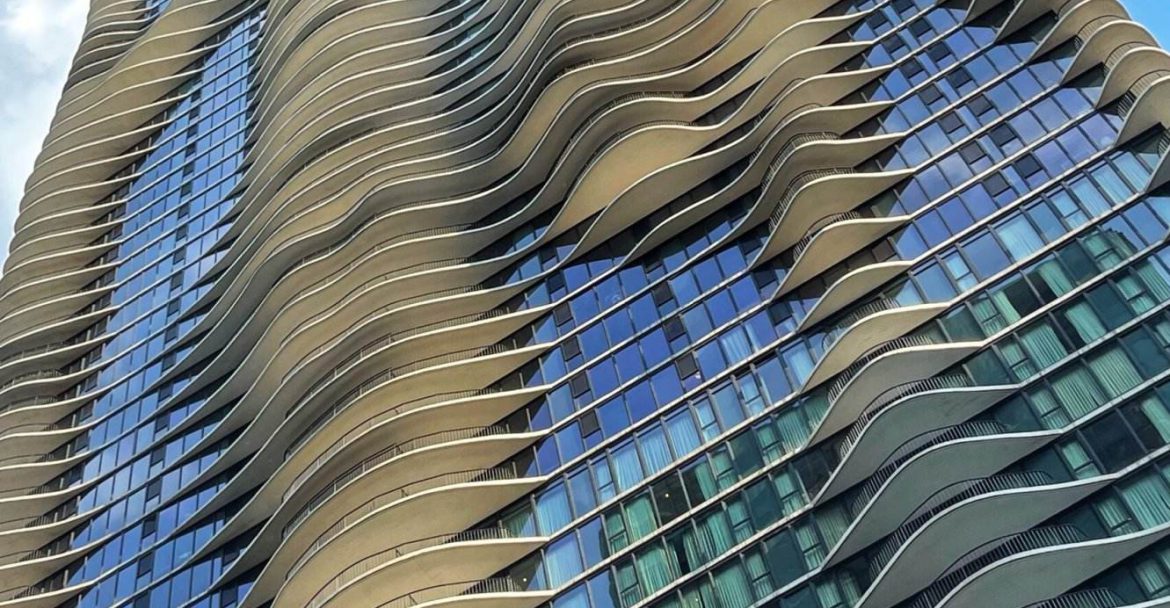 Jeanne Gang – Studio Gang
Circa 2009
I wonder how many doors are in this photo?!
The Aqua Tower's design is a brilliant new approach to the problem long ago identified by Louis Sullivan—how to create an aesthetic for a functional tall building. The basic structure is a standard, modern box.
But Jeanne Gang and her firm, @studiogang, surrounded this box with slow-rippling, white concrete balconies, giving the skyscraper a sculptural quality.
Each individual balcony is unique in size, shape and protrusion, allowing residents to chat with neighbors above or below. The balconies also help to break up wind vortices, minimize wind shear, shade neighboring apartments and prevent birds from colliding with windows.
Each balcony is part of a greater floor slab. Contractors used GPS coordinates to precisely pour each of the 82 designs. Building Aqua was a feat of engineering. architecture.org